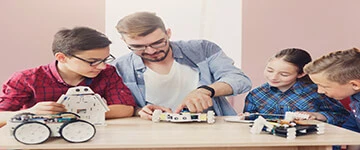 What are ATAL Tinkering Lab (ATL)?
Atal Tinkering Lab (ATL) is a central government of India initiative to create an environment of scientific temperament, innovation, creativity amongst Indian students. It is a step towards a new India that will embrace and encourage novel and innovative ideas and inventions.
Similarly, Atal Innovation Mission Background NTII Aayog's flagship program, Atal Innovation Mission (AIM) including Self-Employment and Talent Utilization (SETU) are Government of India's endeavour to promote a culture of innovation and entrepreneurship. The objective of these programs is to serve as a platform for promotion of world-class Innovation Hubs, Grand Challenges, Start-up businesses and other self-employment activities, particularly in technology driven areas.
Atal Tinkering Lab Kits & ATL Lab Setup and Product available by GeM Certified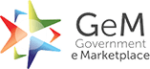 STEMROBO is the only company which is running STEMROBO Innovation Labs (Similar to Atal Tinkering Lab) in PAN India as well as Somalia and Nigeria with the delivery of Kits, Equipment and Complete STEMROBO Methodology
STEMROBO is the only company with the focus on scalability in terms of a Mix of the classroom (onsite) and online virtual cloud based Learning Management Model using a Learning Management System (LMS).
STEMROBO is the only company selected under "Make In India" mission of our Prime Minister Mr.NarendraModi , For ATL, Atal Tinkering  Lab Setup Company in India
STEMROBO is the only company with the Unique Methodology(Class-wise Curriculum) covering all three domains of STEM (STEM-Robotics, STEM-CS, STEM-IoT)
STEMROBO is the only company which is not just a vendor for Supplying Kits and Equipment to the schools but also responsible for the complete execution of these Innovation Labs by delivering the unique STEMROBO Methodology
STEMROBO is leading ATL vendor for Atal Tinkering Lab and also featured in  Atal Tinkering Lab Vendor List.
STEMROBO is registered in GEM portal as a verified Atal Tinkering Lab equipment seller, which gives automatic authorization for setting up Atal Tinkering labs Setup anywhere in India.
Atal Tinkering Lab IMPLEMENTATION PLAN
STEMROBO provides P1, P2, P3, and P4 Atal Tinkering  Lab Setup packages at school at very reasonable prices
STEMROBO assists in Lab Designing.
STEMROBO supports in Lab infrastructure management.
STEMROBO provides details of Computers, Projectors and other equipment required for training.
Installation, Training and Demonstration of Equipment to be used in Full ATL Lab Setup
STEMROBO briefs the school authorities on the Course Curriculum and Training Methodology.
STEMROBO Engineering team provides the pre-requisite training to teachers and students.
Overview of assignments and projects for students are also done by STEMROBO.
Overview of Engineering Design principles and Product Development are also provided.
STEMROBO Mentor-Connect Programbrightness_high
STEMROBO connects schools to experienced mentors from the industry, academia, CSIR, IITs, and government bodies etc.
STEMROBO, in addition, connects schools to various Industries and Technocrats.
STEMROBO Assisted Activities at School
STEMROBO provides a detailed curriculum that aids in teaching and explaining the different concepts – ranging from ideation, design, prototyping, and networking to physical computing.
Periodic Regional and National level competitions are organized by STEMROBO.
STEMROBO organizes periodic exhibitions, fairs, and carnivals.
Workshops on problem solving, designing and fabrication of products are conducted by STEMROBO.
Interactions with relevant stakeholders including industry, academia and students from other schools, colleges and universities are conducted by STEMROBO.
STEMROBO screens films and organizes popular STEM and entrepreneurship talks by reputed speakers from around the world.
STEMROBO organizes Training For ATL Robotics Lab Program in School

 
Webinars and lectures by industrial veterans from India, USA, UK and Japan are conducted by STEMROBO periodically.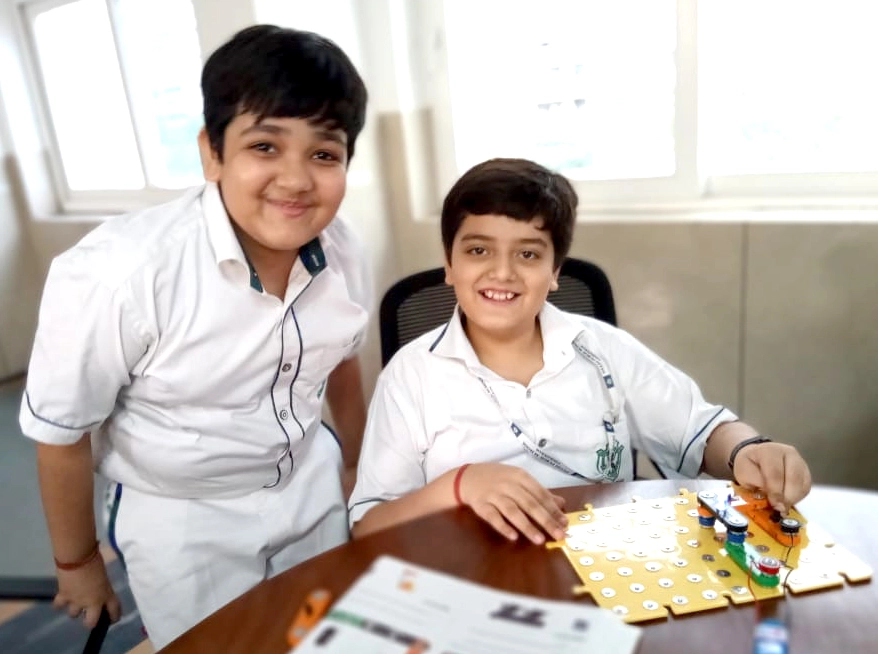 why Atal Tinkering Lab is Important for Schools in India?
An Atal Tinkering Lab (ATL) is a dedicated innovation and experimentation space within Indian schools, established as part of the Atal Innovation Mission (AIM) by the Indian government. Atal Tinkering labs aim to inspire and nurture innovation, problem-solving abilities, and a deep interest in science and technology among students. Equipped with modern tools and technologies like 3D printers, robotics kits, and electronics components, Atal Tinkering Lab provide students with hands-on learning experiences, encouraging them to explore, tinker, and create. The primary goal is to foster a culture of curiosity and entrepreneurship from an early age, bridging the gap between theoretical knowledge and practical application. Atal Tinkering lab  not only equip students with essential STEM (Science, Technology, Engineering, and Mathematics) skills but also instill a sense of creativity and critical thinking, preparing them for future careers and contributing to India's technological progress and global competitiveness. These labs are pivotal in nurturing the next generation of innovators and problem solvers, driving India's innovation ecosystem forward.
Atal Tinkering Lab Setup in your School
Welcome to STEMROBO, your comprehensive solution provider for Atal Tinkering Labs (ATL). We specialize in setting up Atal Tinkering Lab and facilitating end-to-end execution of various lab activities. Our goal is to support schools in creating a dynamic learning environment through Atal tinkering Lab , fostering innovation, and nurturing the next generation of problem solvers.
STEMROBO offers a range of unique STEMROBO DIY (Do It Yourself) kits, products, and methodologies specifically designed to enhance the learning process in Atal Tinkering Lab. We provide comprehensive support from setup to implementation, ensuring that Atal Tinkering Lab receive the necessary resources and guidance for a successful journey.
Are you looking to set up an Atal Tinkering Lab in your school? STEMROBO is here to help. We assist schools in every step of the process, from Atal Tinkering lab registration to establishing a fully functional lab. Our expertise and experience ensure that your AT Lab is set up in accordance with the guidelines and requirements, creating an engaging space for students to explore their creativity and unleash their innovative potential,
Top Atal Tinkering Lab Setup Company – STEMROBO is leading ATL Lab vendor & Company for Atal Tinkering Lab Setup & Atal Tinkering Lab Vendor List. Best ATAL Tinkering Lab Setup in Schools & Atal Tinkering Lab Vendor in India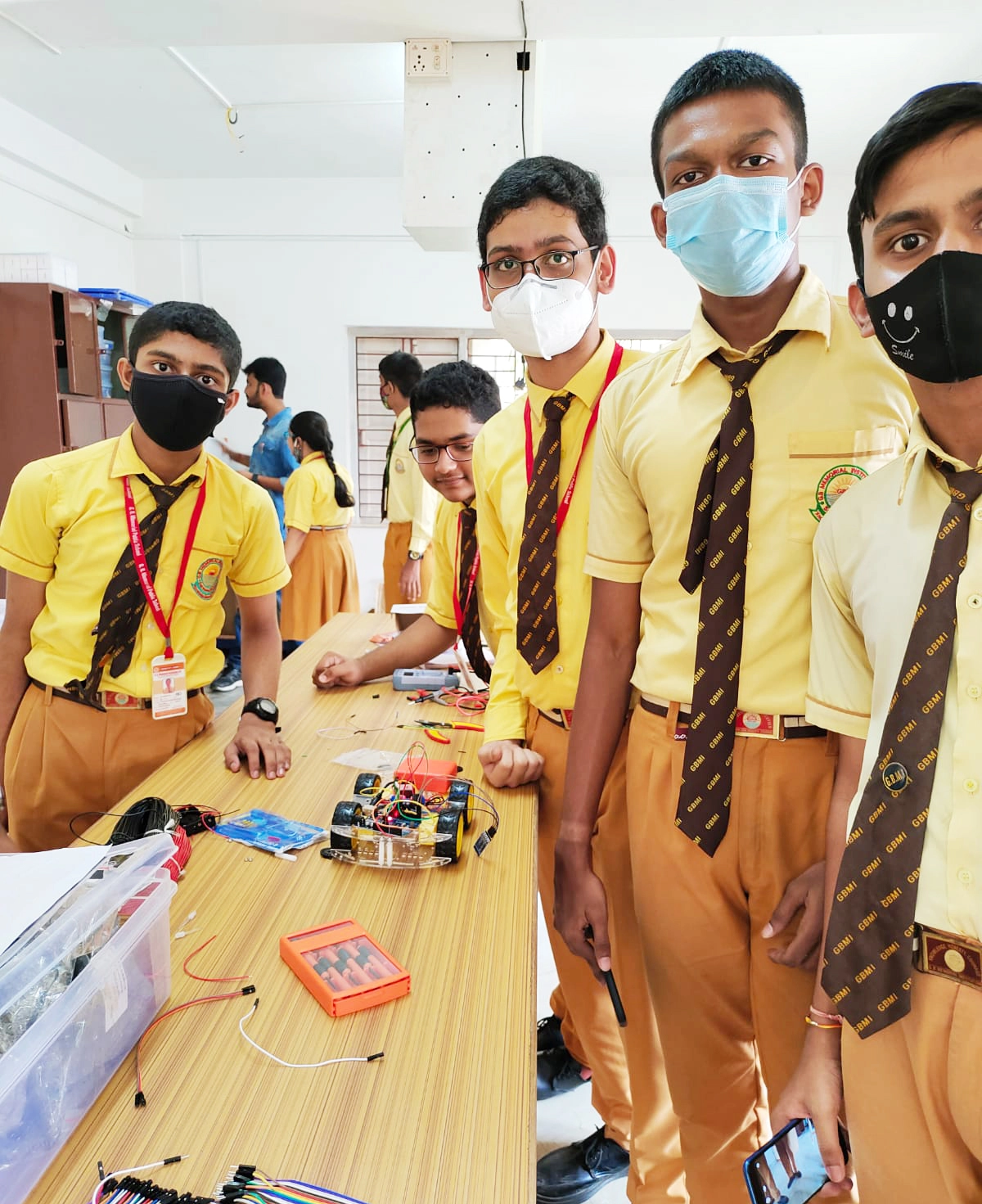 We understand the importance of equipping educators with the necessary skills to effectively utilize ATLs. That's why we offer Atal Tinkering Lab teacher training programs. Our training sessions empower teachers with the knowledge and techniques to facilitate meaningful tinkering experiences, guiding students through the process of ideation, prototyping, and iteration.


STEMROBO provides ATL lab equipment to ensure that your lab is well-equipped with the necessary tools and resources. We offer a wide range of high-quality equipment and materials that inspire curiosity and support hands-on learning. With our ATL lab equipment, students can bring their ideas to life and engage in experiential learning.


Are you wondering how to apply for an Atal Tinkering Lab? STEMROBO is here to guide you. Our experts can assist you throughout the application process, helping you navigate the requirements and submit a successful application. We provide support from the pre-tinkering lab stage, where students are introduced to the principles of innovation and design thinking, to the establishment of a full-fledged Atal Tinkering Lab.


Join the Atal Tinkering Lab revolution with STEMROBO. We are committed to creating a culture of innovation and hands-on learning in schools through our comprehensive solutions. Let us help you establish a dynamic Atal Tinkering Lab that prepares students for the challenges of the future. Explore the possibilities and unlock the potential of your students with STEMROBO.
STEMROBO's END-TO-END SCHOOL SOLUTION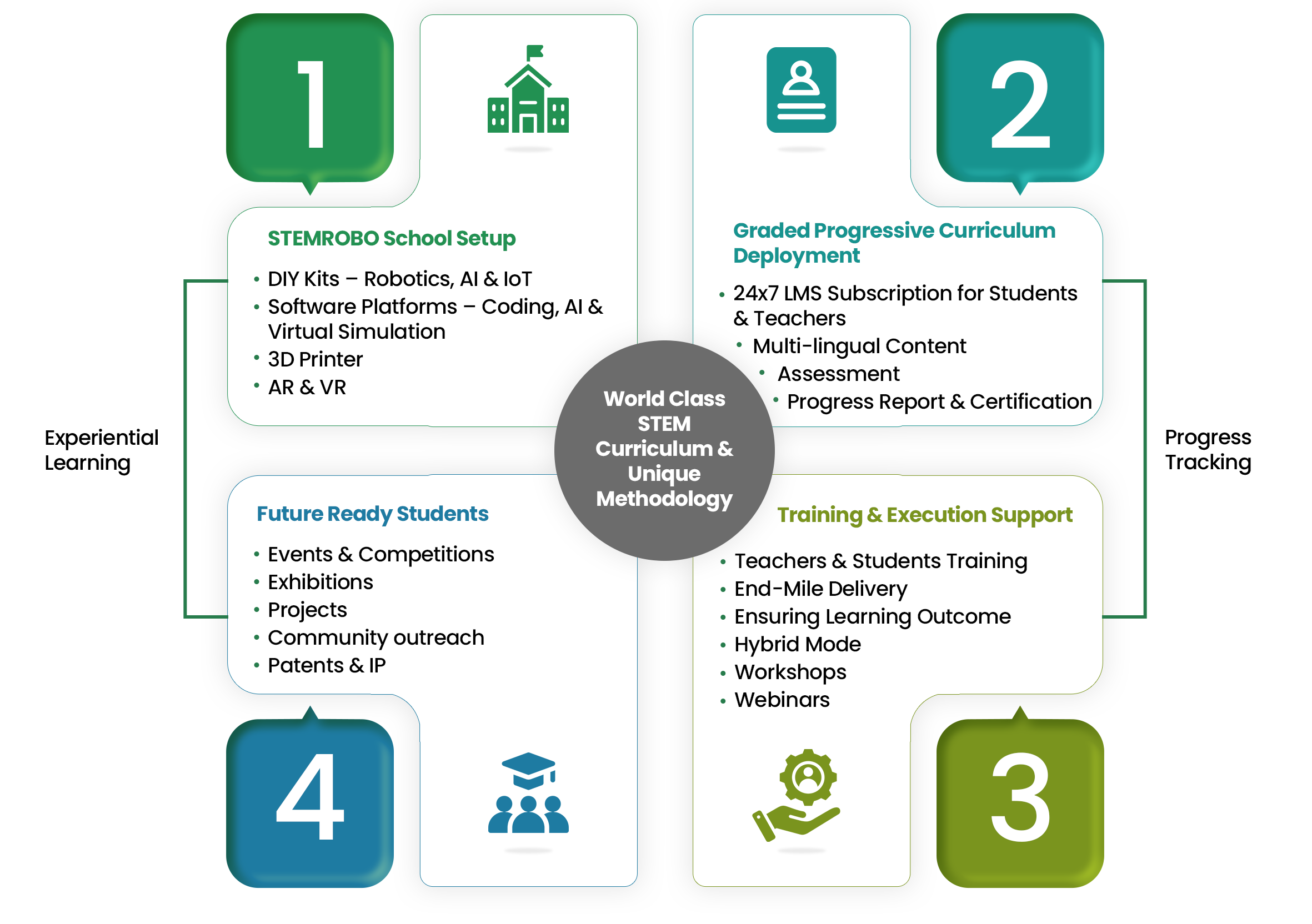 Our Certificates & Recognition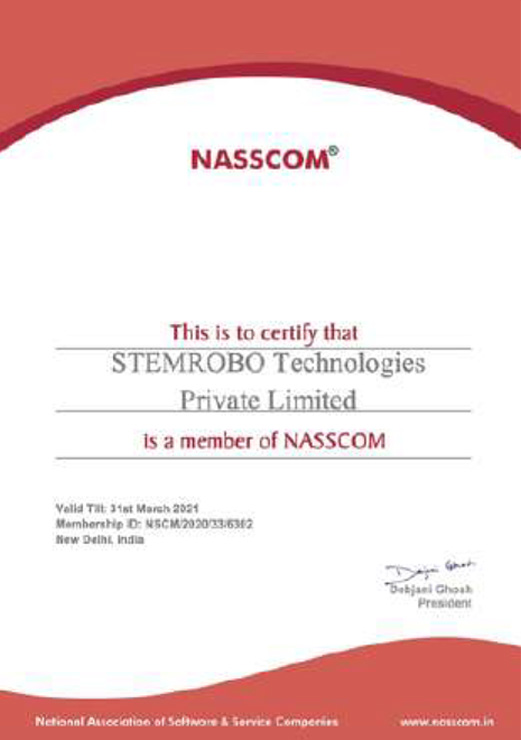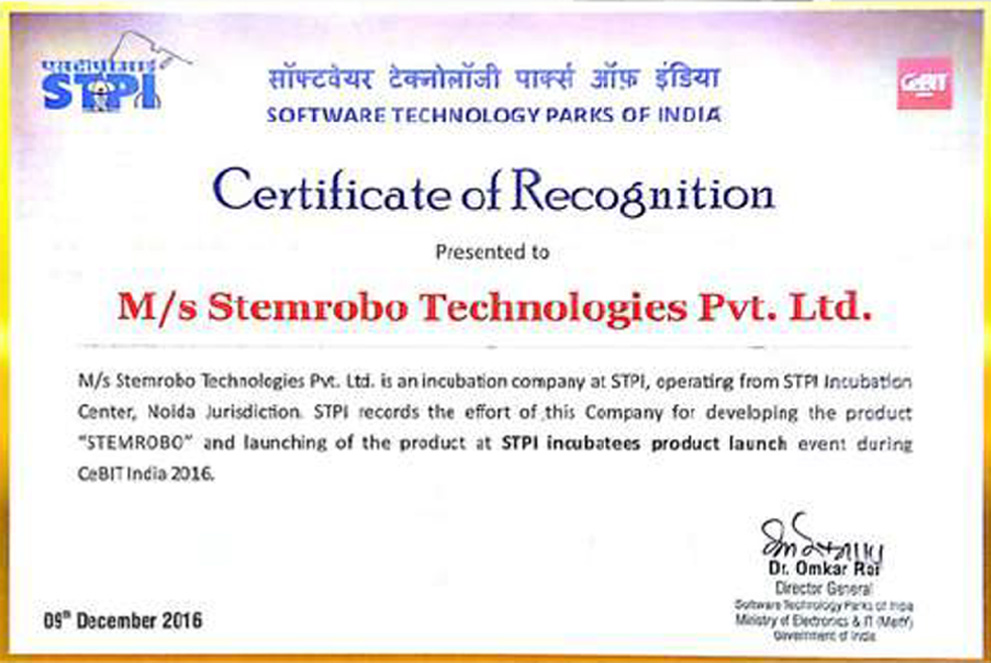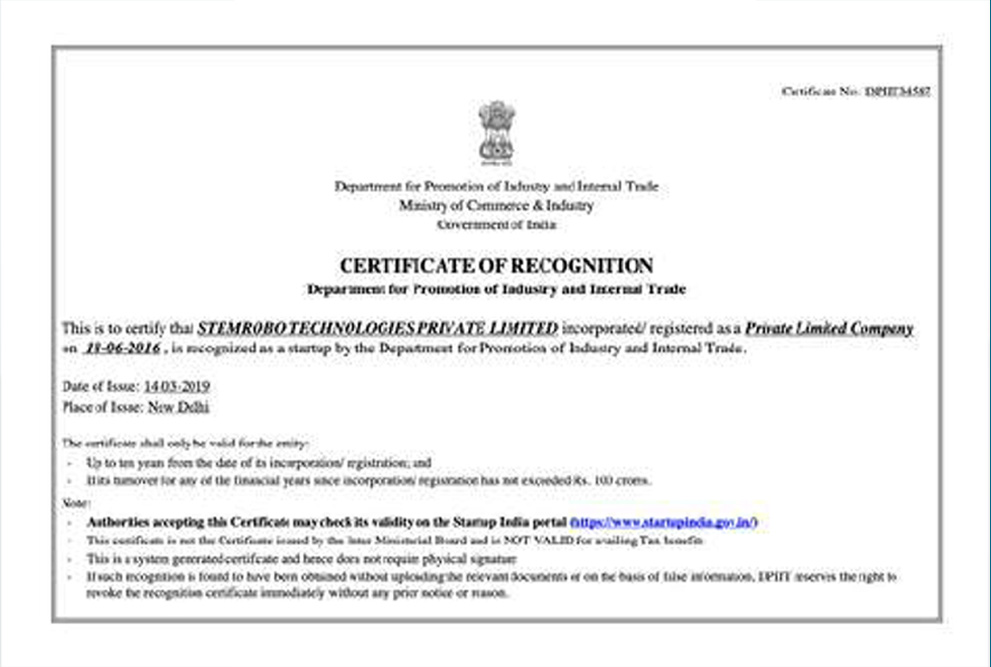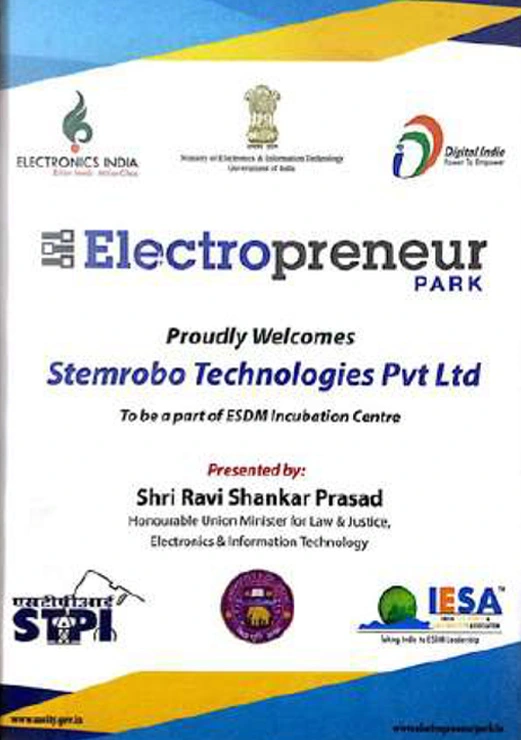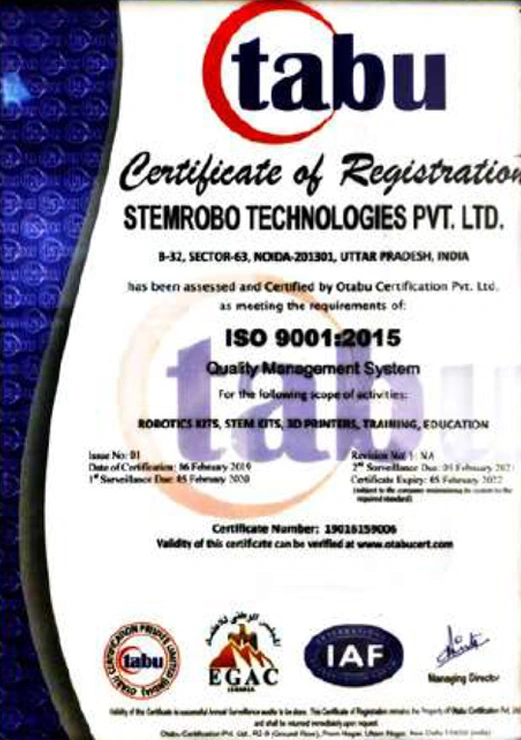 Make Your Classroom Future Ready !

Analytical Thinking
and Innovation

Active Learning and Learning Strategies


Technology Design and Programming

Critical Thinking
and Analysis

Creativity Originality
and Initiative

Leadership and
Social Influence

Atal Tinkering Labs in action